27.07.2022
6 ways PeopleClear SMCR can make managing your compliance simpler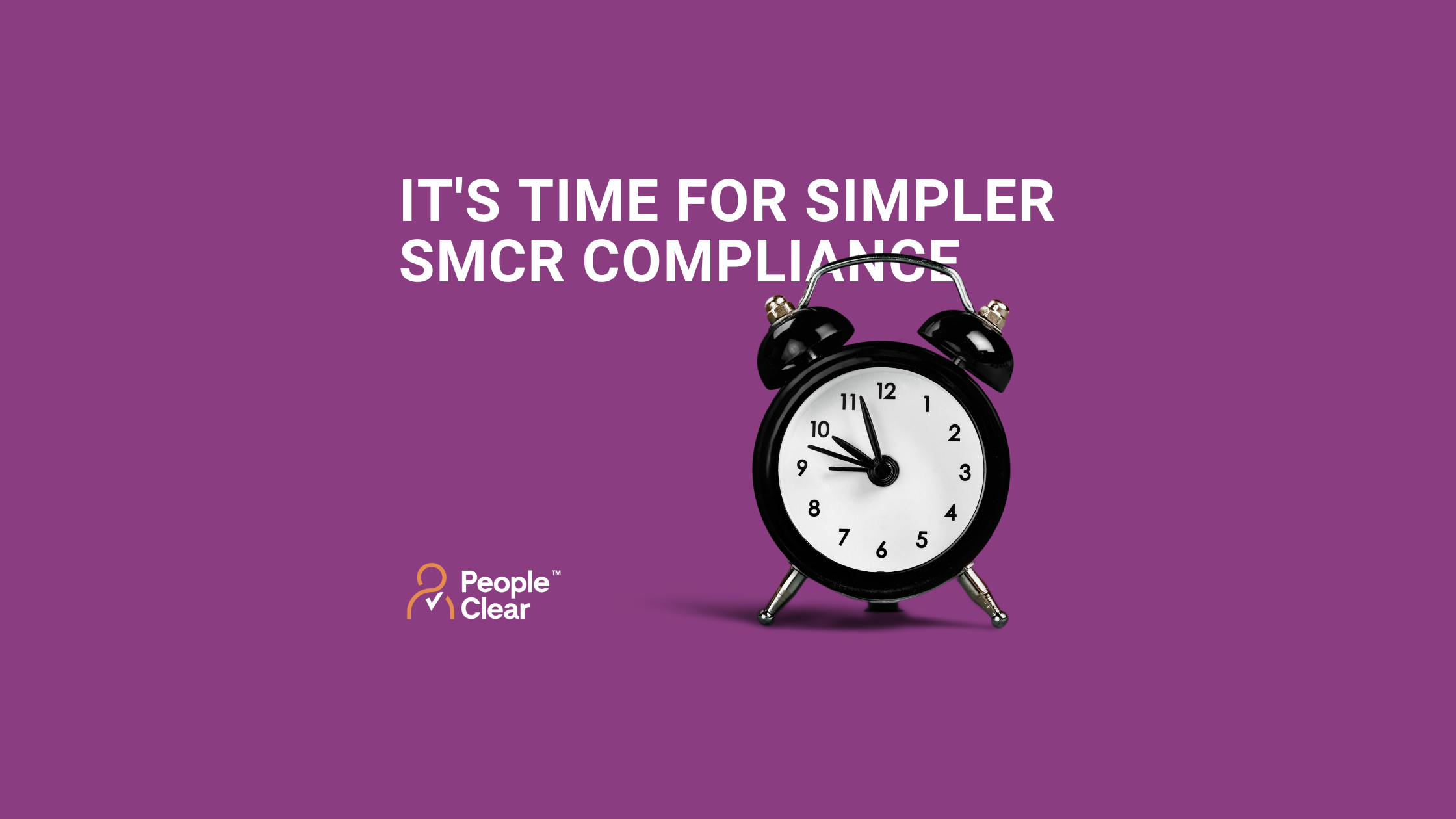 If you are new to the Senior Managers & Certification Regime (SMCR) it can feel like a huge mountain to climb to achieve compliance. Even for those well versed in SMCR, manual and administration-heavy processes can feel never-ending to stay on top of. That's even before you factor in the new culture of hybrid working which can make things even harder for firms to keep track of. But compliance doesn't have to be over-complicated.
Using PeopleClear SMCR to demonstrate you are taking reasonable steps to mitigate regulatory risk can simplify the process for you and save you valuable time and money. Here's how: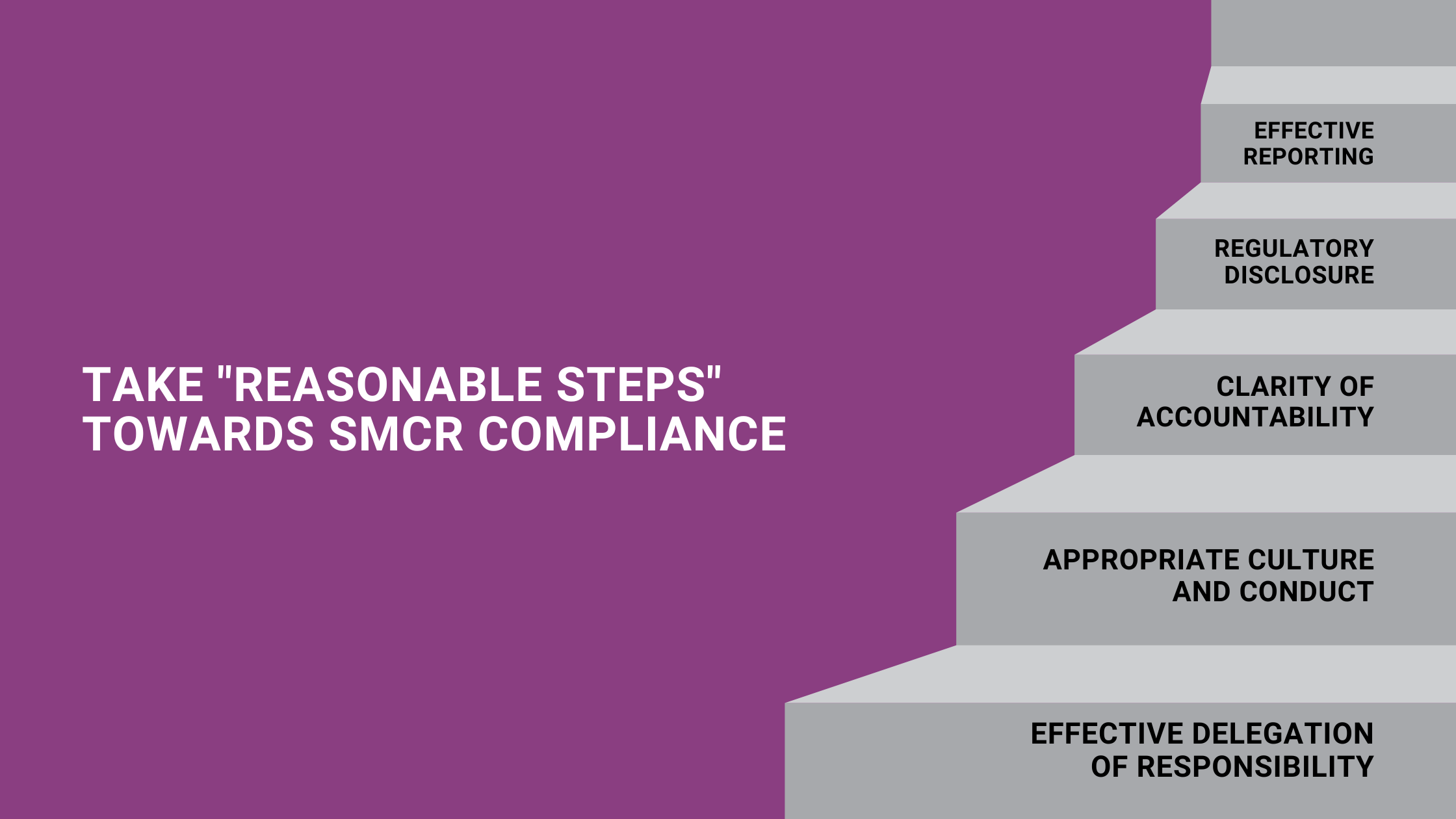 1. Supports you to take reasonable steps
Our unique system provides you with a strong line of defence to mitigate the regulatory risk. Built around the needs of your organisation, the system allows you to show clear accountability and manage risk effectively.  You can delegate responsibility within the system as needed and demonstrate governance and organisational structures. We used our extensive experience and understanding of the relevant regulations and how they impact your business to build a system that works with you.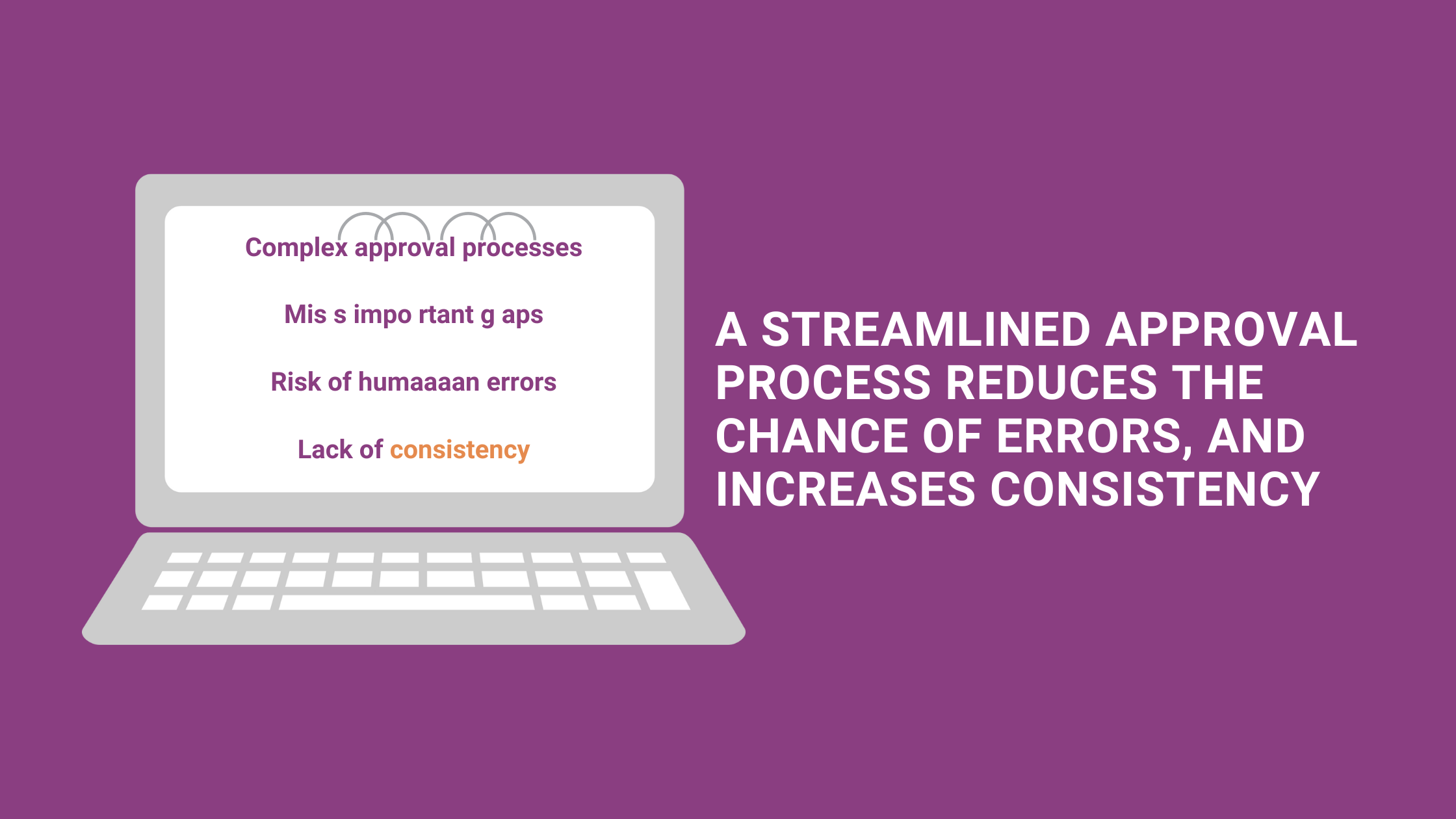 2. A fully automated end-to-end SMCR Process
An automated process can save organisations significant time by cutting down on the administration needed for manual processes. Capturing all the key information in one place allows for a streamlined approval process, reducing the chance of errors, and increasing consistency. This will save your firm time by identifying any gaps quickly and minimising the resources needed to manage the system.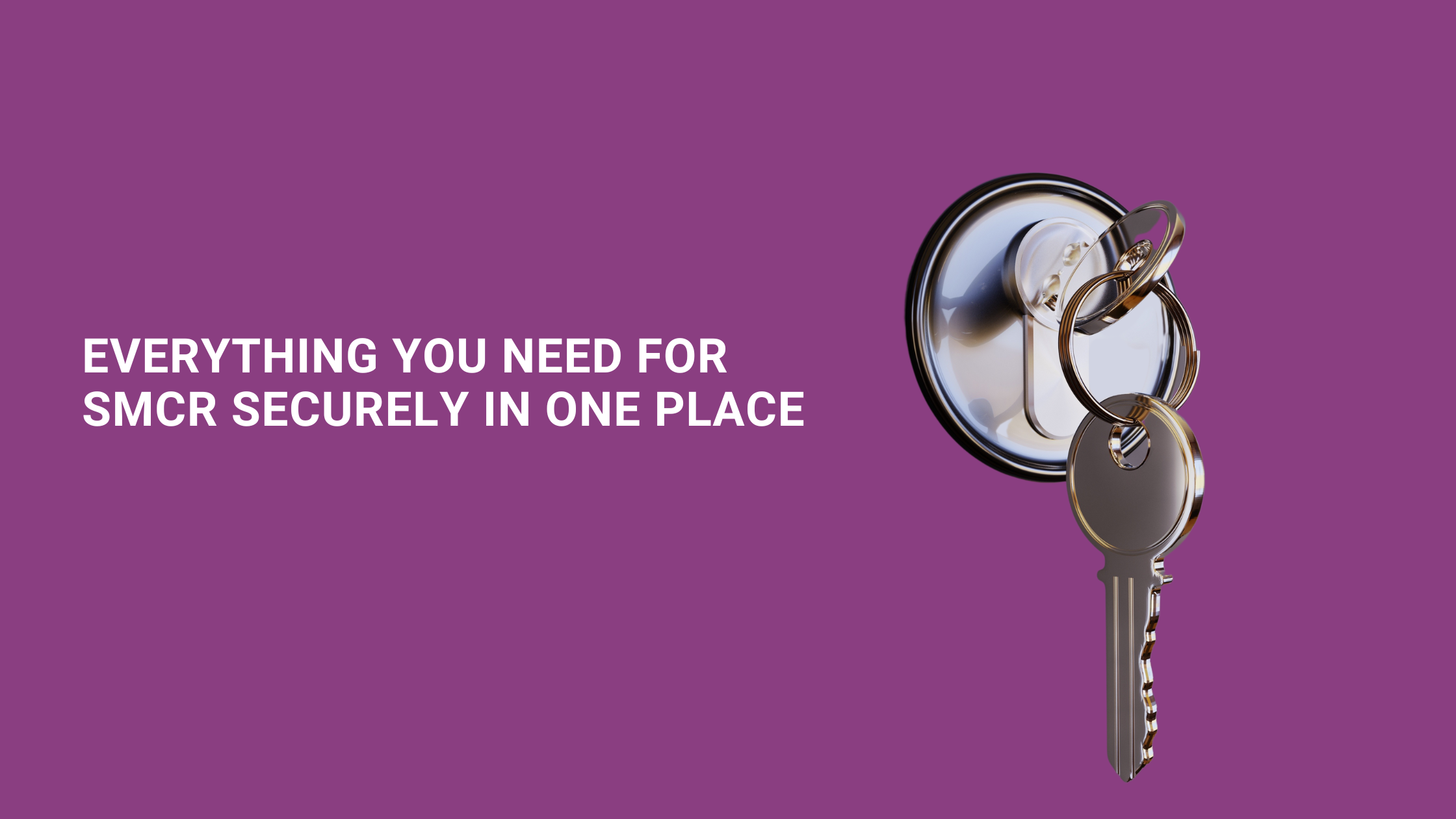 3. Everything you need for SMCR securely in one place
Our system is AWS cloud-based and ISO 27001 accredited giving you peace of mind that your data is safe, secure, and available when you need it. Having everything SMCR stored in one place improves accountability and management oversight. This allows stakeholders to verify the information easily and supports evidence-based and objective decision-making.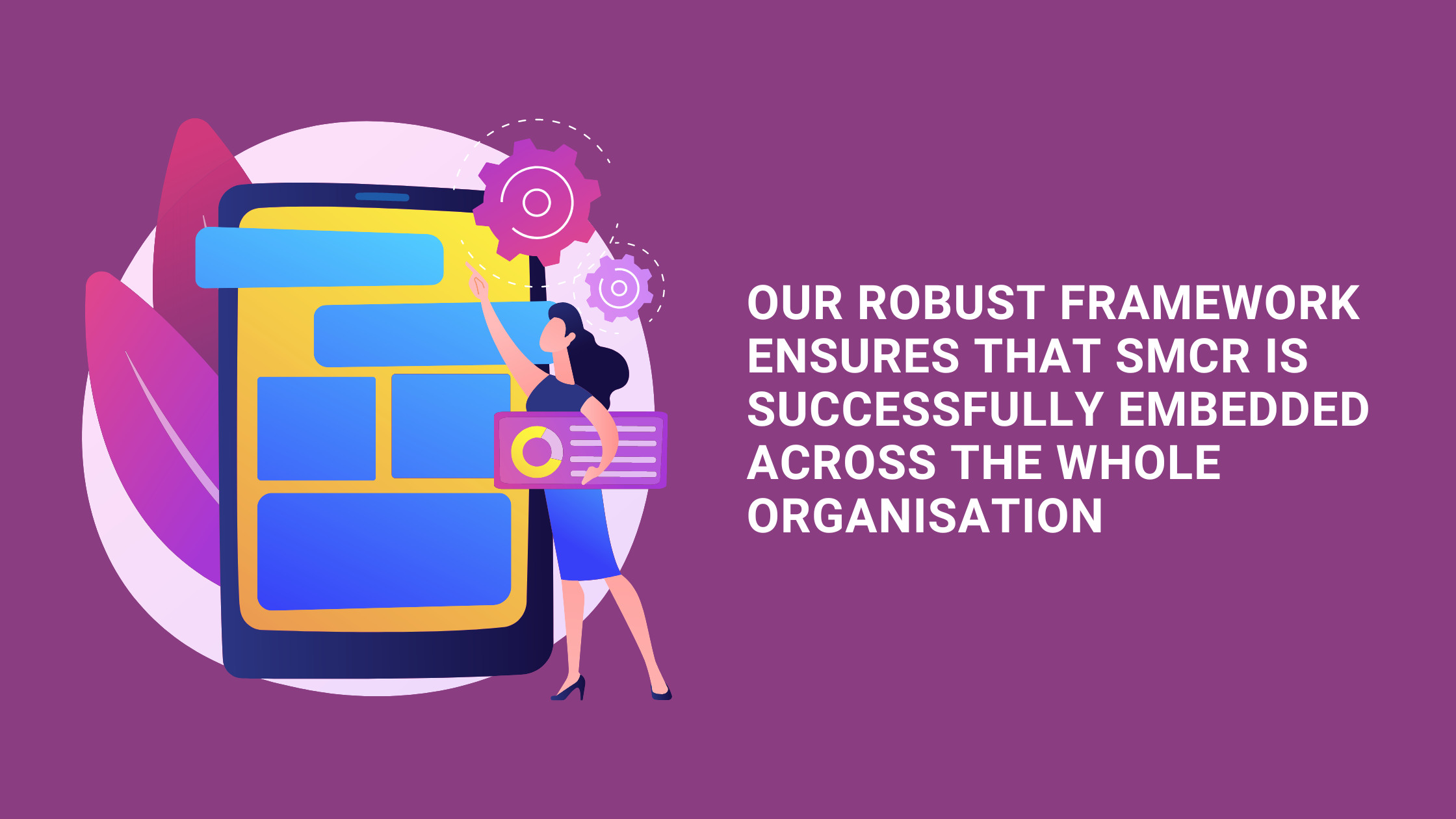 4. User-friendly software
One of the core objectives of SMCR is that senior managers take and manage their responsibilities, as well as ensuring that the right people are certified correctly. Our intuitive interface is easy to navigate and sets out responsibilities and prompts, making it easy for individuals to submit their evidence. The system requires little training to use which saves on time and cost during the set-up process. This robust framework ensures that SMCR is successfully embedded across the whole organisation in line with FCA expectations.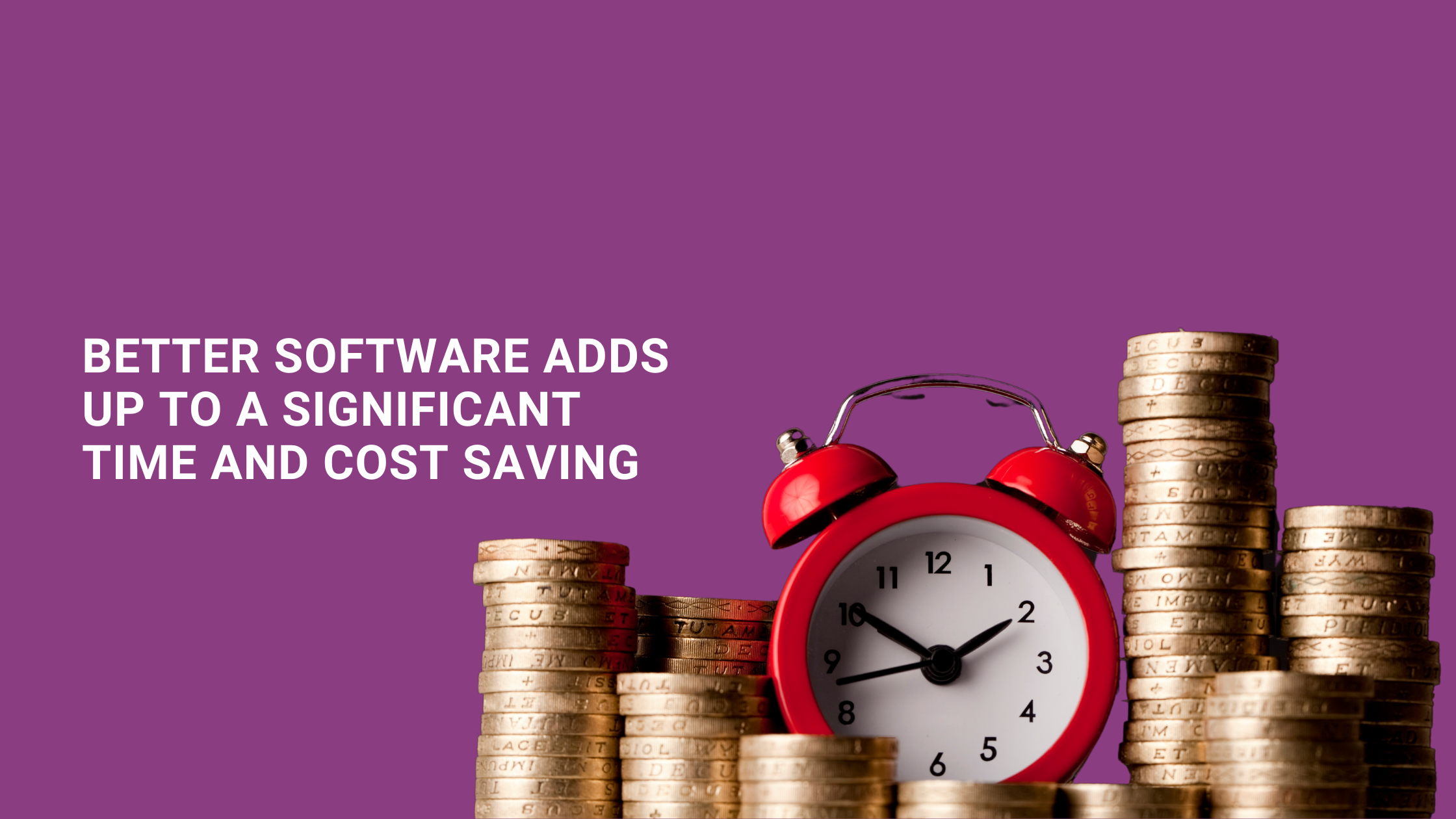 5. Easy time management
PeopleClear SMCR streamlines the annual and interim certification processes which add up to a significant timesaving. Based on saving 1/2 day annually for each CP and manager that equates to 100 days for 200 SMFs and CPs. At an average per head cost of £500 per day that could be an opportunity cost of c£50,000.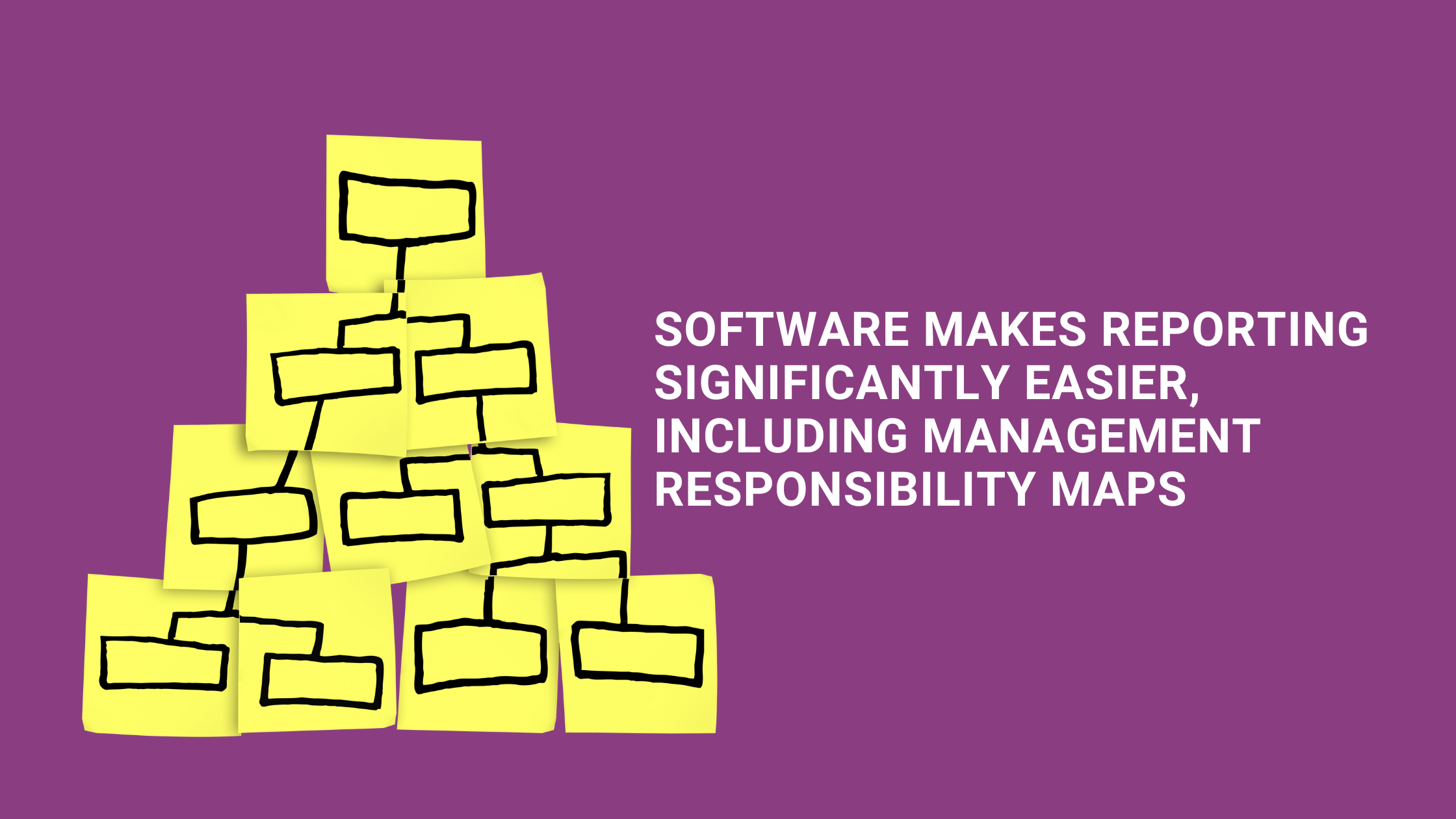 6. Straightforward reporting
The documents and reports needed for compliance can be time-consuming to complete manually. All SMCR reporting is significantly automated, including Management Responsibility Maps, enabling you to make regular updates and changes. The system can be updated instantly, increasing accuracy, and freeing up time to focus on other activities.
Introducing technology to your SMCR process makes for a much more efficient and easier-to-manage exercise. The time and money you save can be put to good use elsewhere, while you rest assured that you can demonstrate the reasonable steps needed for compliance. Request a demo here.