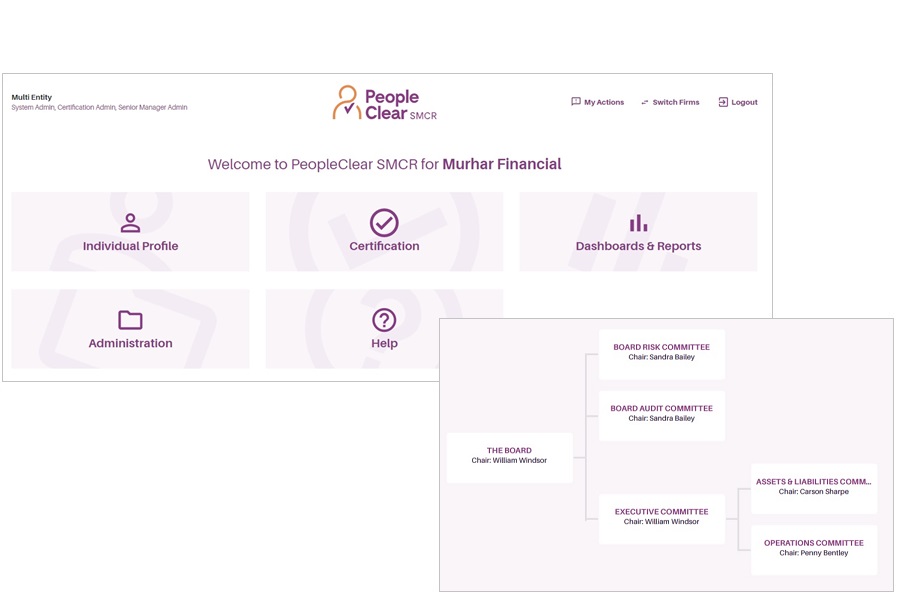 Making the complex more manageable to drive accountability and reinforce a positive culture
The primary objectives of the Senior Manager and Certification Regime (SMCR) are to protect consumers and strengthen market integrity. This will be achieved by holding every individual within regulated firms accountable for their actions, conduct and competence.
It is now your company that is responsible, not the regulator. The regime shifts the responsibility for activities within a firm onto senior managers and also brings into scope non-executive directors.
Are you confident in your SMCR processes?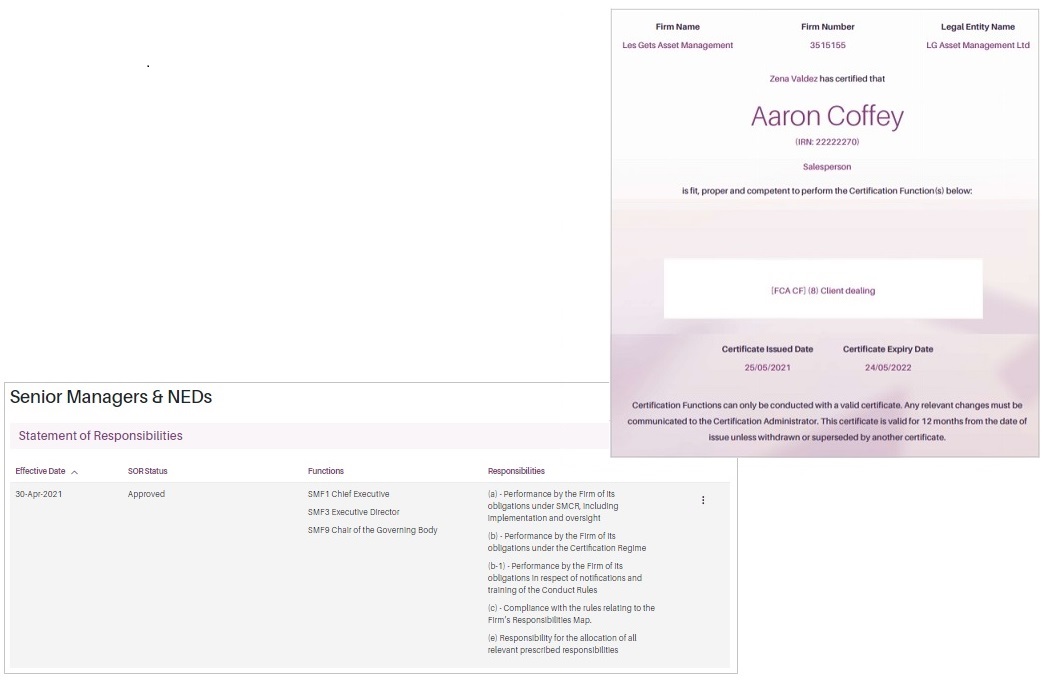 For Senior Managers & Certified Individuals
PeopleClear SMCR was purpose built with three outcomes in mind:
To provide Senior Managers with the information they need to manage the complex requirements of SMCR and demonstrate reasonable steps to the regulators
To enable Certified Individuals to upload key evidence to demonstrate that they are fit, proper, and competent
To help HR, Compliance and other Support Functions facilitate the certification process and demonstrate to the Regulators that reasonable steps have been taken by all parties
Some of Our Capabilities
INPUT
Utilising Existing Data Sets
CONFIGURATION
Allocation of Functions and Responsibilities
OUTPUT
Statements of Responsibilities & Management Responsibilities Maps
INPUT
Aligned with FCA Register Templates
Learn more about Our Capabilities